Katy's Album A Few of My Favourite Sings is available now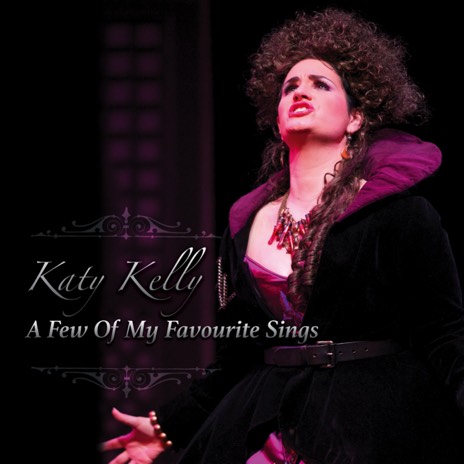 Katy's new album
A Few of My Favourite Sings
is available to purchase now



1. My Lagan Love (Trad. Arr Harty)

2. The Last Rose of Summer (Moore)
3. She Moved Through the Fair (Trad)
4. O mio babbino caro (Puccini)*
5. O Beau Pays (Meyerbeer)*
6. Der Holle Rache (Mozart)
7. Kling (R. Strauss)*
8. Allerseelen (R. Strauss)*
9. Barcarolle (Offenbach) with Raphaela Mangan
10. The Flower Duet (Deliebes) with Raphaela Mangan
11. Do Not Go, My Love (Hageman)
12. Silent Noon (Vaughan Williams)
13. I Dreamt I Dwellt in Marble Halls (Balfe)
14. The Laughing Song (J. Strauss)




A Few of My Favourite Sings
Katy is very excited to announce the release of her first album
A Few of My Favourite Sings
. Katy is joined on this wonderful recording by renowned mezzo-soprano Raphaela Mangan, pianist Annalisa Monticelli, and harpist Cathy Potter.
Raphaela Mangan
Raphaela graduated top of her class with a record-breaking First Class Honours Degree from the Conservatory of Music and Drama, DIT, under the tutelage of Anne-Marie O'Sullivan, where she was awarded the Michael McNamara Gold Medal for performance and the DIT Academic Gold Medal. She furthered her studies in Belgium where she graduated top of her class with a distinction from Flanders Opera Studio.
Her singing career has taken her internationally where to date she has performed roles such as: 'Bradamante' from Alcina (BE), 'Ottavia' from L'incoronazione di Poppea (BE), 'Marcelina' from The Marriage of Figaro (BE & PT), 'Genevieve' from Pelleas et Melisande (BE), 'Idamante' from Idomeneo (BE), 'Glasha' & 'Varvara' from Katya Kabanova (UK), 'Buttercup' from HMS Pinafore (UK) and Mrs Lovett from Sweeney Todd (PT).
Here at home Raphaela has performed: the role of 'Cherubino' in The Marriage of Figaro and 'Orfeo' in Orfeo ed Euridice with Glasthule Opera in the Pavilion Theatre, 'Tessa' in The Gondoliers with the RTE National Concert Orchestra in the National Concert Hall, '3rd Sprite' in Rusalka with Lyric Opera in the Gaiety Theatre and 'Bianca' in The Rape of Lucretia in Wexford Opera House.
A regular on the concert platform, some of Raphaela's most noted performances are: a lunchtime recital for RTE Lyric FM with the RTE National Symphony Orchestra and Elgar's Sea Pictures with RTE National Concert Orchestra for RTE Lyric FM both performed in the National Concert Hall. She also gave a Handel commemorative concert with Our Lady's Choral Society in Smock Alley and has sung in various Opera Galas and Concerts both abroad and at home in events such as: Opera Plus Recitals, Portugal and the Leran Music Festival, France or closer to home in venues such the NCH/John Field Room, Pavilion Theatre, Hugh Lane, st. Iberius' and the Freemason's Hall.
No stranger in the field of oratorio Raphaela's performances include: the alto solo in Handel's Messiah, alto solo in Dvorak's Stabat Mater and in Mendelssohn's St. Paul in the National Concert Hall with Our Lady's Choral Society and with RTE NCO for RTE Lyric FM. The alto solo in Mozart's Vespers, Rossini's Stabat Mater, Mozart's Requiem and Coronation Mass with Wicklow Choral Society and Carlow Choral Society, the alto solo in The Armed Man & Peacemakers with Our Lady's Choral Society and the alto solo in the Durufle Requiem with Carlow Choral Society. She has also gone on tour with the Irish Baroque Orchestra performing the works of Bach and Telemann.
Raphaela is a regular prize winner, most prestigious prizes include the Mezzo Gold Medal, the Dramatic Cup & Bursary, the Dermot Troy Trophy & Bursary, the Vincent O'Brien and thus the recipient of the Oliver O'Brien Bursary in the Feis Ceoil.
She was also winner of the Thomas Moore Festival and was awarded the prize for Excellence in Opera Plus, Portugal. Other prizes include The Marjorie Courtney Rose-bowl for Musical Theatre, The French Song Prize, the Ruth Mervyn Prize for Contemporary Aria, the La Scala Prize for Operatic Aria, the Leo Maguire for Irish Song and the Gold Medal Prize for Recital in the Conservatory.
Future performances include the premier of Frank Corcoran's new work 'Alto Rhapsodies' with the RTE National Symphony Orchestra and the 'Angel' from Elgar's The Dream of Gerontius in the new year.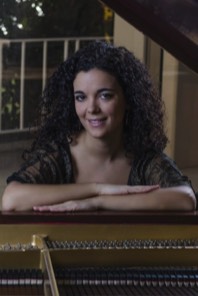 Annalisa Maria Monticelli

Born in Milazzo, Italy, Annalisa began studying piano at the age of five in Mar del Plata, Argentina, with Professor Olga Brogno, studying both Classical and South American Folk music. She was later accepted into the Luis Gianneo Music Conservatoire in Mar del Plata, where she studied with Marta Scafoglio and Eugenia Rozental and she started accompanying and playing chamber music when she was 10 years old.

In 1997 Annalisa attained her diploma in Formazione Basica in piano at the Conservatoire in Argentina. In 1998 she took part in the VIII campus of Chamber Music with the Spanish Conductor Jordi Mora, and participated as soloist and pianist in the only ensemble of young musicians to be selected for the Primer Festival Nacional Astor Piazzolla in Mar del Plata. In the same year she moved to Italy in order to continue her studies at the Arcangelo Corelli Music Conservatoire in Messina, under the tuition of maestro Nicolò Di Marco, attaining her diploma in piano with the highest possible marks. Between 1998 and 2010 Annalisa participated in concerts in Messina, Palermo, Lucca Taormina, Ireland, Argentina, Germany, Spain and Romania, as a soloist and chamber pianist with Eliana Russo, Salvatore Passalacqua (Rai Symphony Orchestra) Trio Kalos (flute, clarinet and piano), Trio Aulos (flute duo and piano), Messina Wind Orchestra, Cantica Nova vocal ensemble, Prologo e Bel Canto vocal ensemble, and with pianist Alba Sofia.
In 2000, Annalisa was selected to perform in two pieces by the composer Teresa Procaccini, as the soloist with wind ensemble orchestra conducted by Giuseppe Ratti at the world debut performance at the Vittorio Emanuele Theatre in Messina. The performance was later recorded on the CD Fantasia Romantica, produced by Scomegna.
Annalisa played with the Woodwind Orchestra and the Symphonic Orchestra from the Corelli Conservatoire in the main recital halls of Sicily. She has played in the performance of Carmina Burana by Carl Orff (in the version for two pianos, instruments and choir) at the University of Messina; in The Carnival of the Animals by C. Saint-Saens, and in the xx century music festival "Omaggio a Contilli" at the Sala Laudamo in Messina.

She has also taken part in piano Master Classes with Alan Weiss (USA) in Barcelona (Spain); a Specialization Course for Piano Accompanists with Maestro A. Averna, in Sinagra (Me), a training post Diploma two-year course in Chamber Music with Maestro Bruno Canino at the Accademia di Fiesole and the yearly piano course held by Maestro Daniel Rivera in Montopoli (Pisa).
Annalsia has won chamber music prizes at the National Music Competition TuttArte in Paternò (CT), at the International Music Competition G. Campochiaro di Pedara (CT) at the National Music Competition Benedetto Albanese in Caccamo (PA), at the P. Mandanici Competition of Barcellona P.G.
In 2006 Annalisa was the principal accompanist for a 1-year brass post-diploma certification with Gianluca Scimioni (Teatro Reggio di Torino's first trombone), staff accompanist and coach for the 2007-2008 International Opera Course Montalto Lirica with Auto Benelli, piano accompanist for the Soprano Rebecca Turner (Converse College, USA) at Dublin in June 2009 performing in John Field room of the Concert Hall of Dublin. In 2009 Annalisa received her Masters in Music Education, and in 2010 she reveived the II Level Diploma in Piano performance at the Conservatoire in Messina, attaining the highest possible marks and Honors. In May 2012 she gained a Master in Piano performance at Converse College, Petrie School of Music (Spartanburg, USA) with Dr Douglas Weeks. As a first year student she won the Young Artist Competition, for the Masters Students category and in October 2011 she performed the L.V. Beethoven 3th Concerto with the Converse Symphony Orchestra.

During the 3 years in the United States she was intensely involved as a solo pianist, accompanist for students and orchestras, pianist for Operas and Operetta (Tender Land, Hansel and Gretel, Cosi Fan Tutte, Gondoliers) Teacher for the Lawson academy and Coach for the Converse Opera, and Opera scenes. Annalisa also attended Master Classes with Alon Goldstein (Israel), Joe Nakamatsu (New York), Tempest Trio (Israel), Ensemble Caprice (Canada). Back in Italy she performed with Alison Dalton (First violin's section, Chicago Symphony) a Chamber recital in Salina (ME) and a series of Latin American music recitals also in Salina (July, August 2013).
In June 2014 she was principal accompanist for the first Annual Bassi Brugnatelli" International conducting and singing symposium with Conductor, John Ratledge and Soprano, Rebecca Turner.
Annalisa recently moved to Ireland after being selected in May 2014 for an Accompanist Fellowship at the Royal Irish Academy of Music in Dublin.
Roy Holmes

Roy holds qualifications from Queen's University Belfast, Royal College of Music, London, Indiana University, and Temple University, Philadelphia. He studied piano with Rhona Marshall at the Royal Irish Academy of Music, and was a prizewinner at the Dublin and Sligo Feiseanna, as well as winning the Tibor Paul medal as outstanding RIAM student. He has considerable experience as a soloist and chamber musician and until last year was a lecturer in the Keyboard Department at DIT Conservatory of Music and Drama
His preoccupation with technique was first inspired by his studies at the Vienna Hochschule für Musik with the renowned Dieter Weber. As a pianist and teacher Weber was constantly thinking and rethinking his approach to piano finger technique.
This apprenticeship prepared Roy for his studies with the legendary György Sebök at Indiana University. Here the technical focus changed from fingers to include the rest of the body.
A few years later, now working on his own he fell fully under the influence of the Breithaupt weight transfer/rotation method; the fingers had become almost completely redundant with the sound being made by a constant rotation or a constant dropping and lifting and levering at the wrist, or further up the arm.
During a year's study with Harvey Wedeen at Temple University Roy began to move towards a personal technical synthesis, realizing for the first time the importance of aiming simultaneously (or almost so) to different depths with different fingers of the same hand.
Recently Roy published a book entitled New Dynamic Finger Power: In 2013 he launched a series of workshops directed at both teachers and students, which challenge them to reassess their relationship to what has become the traditional 'status quo' approach to piano technique and piano pedagogy.
In August 2014 he gave the Guest Presentation at the UK annual conference of the European Teachers' Piano Association (EPTA) held at Queen's University, Belfast